Quality Assurance
In the construction industry, reputation and trust are the pillars of growth. To achieve sector growth, Vision Arch actively promotes the quality of our projects and all works undertaken. We are certified by the leading quality management standard, ISO 9001:2015.
Quality assurance
As an organisation, we actively promote the quality of our work, which has been undertaken to exacting standards. It is our policy to:
Give satisfaction to all of our customers, stakeholders and interested parties whenever possible, always meeting and often exceeding their expectations;
Comply with all legal requirements, codes of practice and any requirements applicable to our activities;
Aim for the reduction of hazards, prevention of injury, ill health and pollution;
Provide all necessary resources including equipment, trained and competent staff plus any additional items required to enable these objectives to be met;
Ensure that all employees are made aware of their individual obligations in respect of this quality policy; and
Maintain a management system that will achieve these objectives and seek continual improvement in the effectiveness and performance of our management system, based on "risk".
We are certified by the leading quality management standard,
ISO 9001:2015, click link to view our certificate.
You can view our Quality Policy Statement here and further information is available upon request.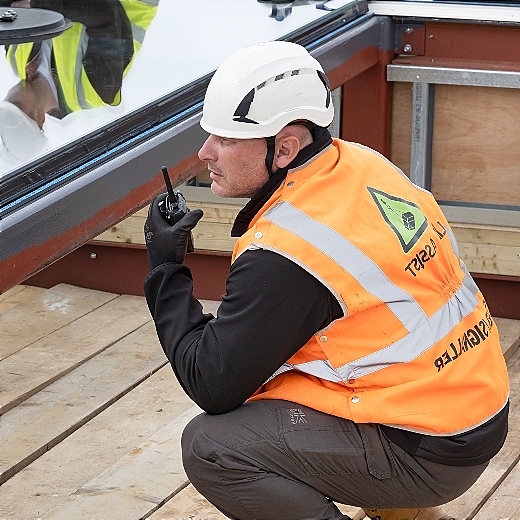 Why we're different
The design of an impressive glazed building façade is one of the first things to catch your attention. Remarkable glazed architecture, combined with strong attention to creative detail can deliver a landmark building, which can be observed and admired by people from around the world. 
We at Vision Arch understand the type of architect we are working with. Using our extensive industry experience as façade specialists, we recognise the holistic importance of the finest detail on a door handle, and how this can resonate, and be as impressive as a signature gridshell rooflight. 
From inception through to completion, we provide expert design, project management and installation - delivered on time, safely, to the highest standard, and realises our clients' landmark vision.